Chemicals finally under control
CASEC is a digital organizer of chemicals and mixtures.
Get a perfect overview of operations and updated safety data sheets for each product.
Immediate reports display
One-touch view, share or print reports for OHS, Fire Protection, and EMS. Label printing. Chemical cards.
Unlimited  number of
PC stations
The program can be used on an unlimited number of PC stations under one license. No additional charges for additional accesses. Whether on PC, tablet or mobile.
Material Safety Data Sheets for all employees
Easy access to up-to-date safety data sheets for all employees, technical data sheets, working procedures, packaging regulations, etc.
The basic CASEC database already contains safety data sheets of more than 6000 products..
Elimination of errors when entering information on substances and mixtures (preset CAS, EINECS and Index. Codebooks, preset classifications linked to the current wording of the H phrases and P guidelines, etc.).
Multilingual application solution
For foreign companies automatic conversion of information into English, German, Slovak and Polish for easy reporting.
Extensive databaze 100.000+ substance
The CASEC core database contains more than 100000 substances including names, classification and restriction lists.
Classification and creation of safety data sheets
Classification according to Annex VI of the CLP Regulation and classification according to the registration dossier with the possibility of their selection in the calculation by automatic risk classifier for human health and risks for the environment. Generation of MSDS according to Annex II of REACH in all EU languages.
An ideal tool for the needs of internal controls, government controls and an overview of environmental quality audits.
CASEC provides an up-to-date overview and its features significantly save time and costs.
That is reason why plant managers are satisfaied , also ordinary employees praise it. Anyone can access the system with their own rights and settings. The overviews, labels and safety data sheets are automatically created according to the valid regulations.Demo here »
SAVINGS
Your employees spend less time keeping track of and managing chemicals.
OVERVIEW
Your operation is always ready for updated label prints and outputs for inspections or audits.
The CASEC application is used by the following reputable companies:
And what do our satisfied clients say?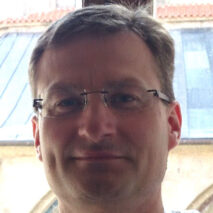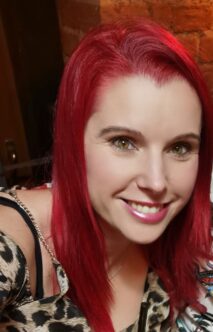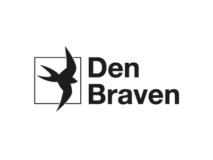 "I came across the CASEC software in my previous job, where we dealt with the issue of chemical substances and mixtures, their correct labeling, records at individual workplaces, the creation of safety cards and, last but not least, the monitoring of SVHC substances. In these demanding conditions, the CASEC software withstood the so-called "one-of-a-kind". The advantages of the software are intuitive operation, the ability to print labels, safety cards, record Safety Data Sheets and even create and print Hazardous Waste Identification Sheets (ILNO). CASEC allows you to have a quick record of chemical substances and mixtures in one system, it is always updated on time and if you are at a loss, you can call the helpdesk where you will always get an expert answer. These are the reasons to continue to have CASEC as the main chemical and mixture management system."
Health, Safety & Environmental Coordinator
TOYOTA TSUSHO EUROPE SA
"With the advent of constantly evolving chemical legislation and the increase in registered substances, the question of how to correctly, quickly and, above all, effectively manage the management of chemical substances in society will arise in the professional life of every ecologist, OZO in OSH and PO. The ideal solution already today is the CASEC software, which is not just a classic stable database, as many of you imagine, it is a constantly developing software that will ensure compliance with the legislation for you, save you time and a long search for current changes. In addition to the huge clear and mainly still valid database of bezp.lists, it will also quickly fulfill the other three legal obligations in the area of creating emergency plans, preventing serious accidents and environmental damage. This tool will stand up very well when inspected by the state administration, especially from the hygiene station, fire brigade or environmental inspection. Last but not least, it will help you to set the obligations for the ISO 14001 system by creating a clear register of chemical substances in connection with the printing of labels (also in a foreign language), safety cards, exposure scenarios and a lot of other documentation (SVHC substances), which are for the management of chemical substances necessary in the company. From my long-term experience, I can only recommend and support you in purchasing it, because only then will you really have the chemicals under control."
Ecologist
ELEKTRÁRNA POČERADY (POWER PLANT POČERADY)

"The process was quite long, and I personally had to reassess the cooperation with the creators of safety data sheets over time. There were times when there were relatively few sheets and only CZ / SK. Over time, we had to deal with additional languages, and over time the coordination became unbearable. It often took us up to a month before we were able to have all the documentation. Uniform classification was also a problem. We've also had periods where we've used individual vendor language mutations, but even here we've hit various roadblocks. But this wasn't a build-your-own solution where everyone expected to get all the language mutations from us. The last nail, then, were the UFI codes and the martyrdom surrounding their announcement. Then it was enough to make an economic analysis of the costs of individual consultants vs. acquisition of that administrative software. Today, we are able to prepare documentation in a few minutes, either from our own production or from the supplied sheet and UFI. Which is extremely important for preparing new or innovative products and bringing them to market in a short period of time."
Marketing manager
Den Braven Czech and Slovak
"In general, we are very happy to have acquired CASEC and have a detailed overview of the chemicals used across NOVAVAX. Above all, we appreciate the overview of hazardous chemical substances in individual departments (laboratories, production, etc.). The ftware is very universal, because we managed to link the qualification and approval of individual substances (quality requirements) with SAP (finance and planning) via evidence numbers. Over time, we want to make the program available to all employees and set up a system for continuous updates - new substances, current MSDS, etc. We also greatly appreciate the possibility of regular seminars. To acquire the CASEC, I had the full support of the management due to the provision of health and safety, legislation and the introduction of new substances."
"Our primary goal was to create a handy assistant for keeping records of chemical substances and safety data sheets. Over time, however, CASEC has become a unique tool for overall management of chemicals and their risks. Features like risk information and transformation into intelligible form for employees you won't find it in any other application. We bring a comprehensive solution that saves a huge amount of time and hassle. " We will be happy to show you the CASEC application. With us or directly with your operations.